Posted by:
WebDevJunkie
in
General WebDev
, tags:
email
,
outlook
I had been stuck using my work's web-based email interface for the last 6-months, so when they finally changed servers and I was able to move back to Outlook I was thrilled! It's just much more organized and I am used to all the handy features as opposed to web-based sites. In fact, the one I was using wouldn't even let me search in Firefox – so I had to reopen the site in IE every time I needed to search for an old email – ugh.
Anyway, since I was getting this fresh start in Outlook, I decided that I wanted to try something new, something I had only heard of in fairy tales – keep my Inbox empty!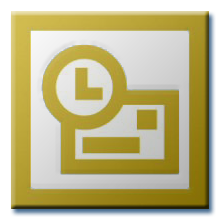 So I have been at it a month and I am proud to say that I only have 34 items in my Inbox at the moment! Not bad for a guy that gets 50-100 a day (another 25 in my Gmail daily) and who has a history of nearly crashing mail servers with the backlog of emails he has amassed. Put it this way – I have over 9,000 emails in my Gmail!
So how am I doing it? Simply put I try to attend to every email as it comes in and then diligently delete the email immediately after taking care of whatever it was about, and then several times a day do a sweep through the Inbox and delete out what is not needed and flag anything that I still need to complete before deleting.
I had used flags before as a way to sort through the 1,000s of emails in my Inbox to see what important things I had missed. It was pretty useful – but now with so few emails in my Inbox it becomes almost a daily task list and keeps me focused on getting the items all done so I can have the pleasure of deleting them!
I will admit that I did have to create a couple folders off to the side that I could stash away things I thought I had better keep long term – and so far I haven't deleted any of my Sent mails or emptied my Deleted Items folder either! I guess I am still a little nervous about losing something I may have needed – but hey that was not the goal to keep those empty – the goal was to "keep my Inbox empty" and so far so good! In fact since I started typing this post I deleted another email – 33 more to go!